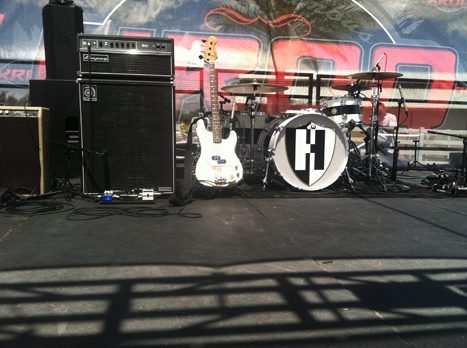 I had the great pleasure of being the house audio nerd for the KROQ Coachella House.
Week one was amazing with appearances by M83, Kimbra, Florence and the Machine and performances from The Hives, Grouplove, The Shins and more.
My responsibilities included the FOH mix, monitor mix and the broadcast mix for all the live performances.
(I did not mix the artists who toured with their own for … Grouplove, Deathgrips, and Oberhofer all carried their own engineers)
Really enjoyed mixing The Shins acoustic performance, and The Hives full band set. Great energy.

FOH & DAS RIG

BASIC STAGE SETUP

MUNDY'S FESTIVAL PATCH

NOTES OF THE FOH CONSOLE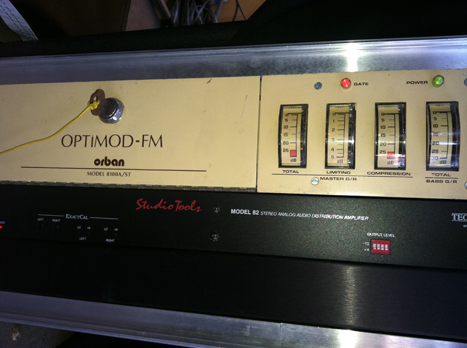 SWEET BROADCAST LIMITER

COOL CAT POWER BIODIESEL GENERATOR

TINY BIT OF AFTERMATH FROM SATURDAY'S WIND STORM

HIVES BACKLINE
It was also nice to see some homies from Grouplove and crew.

FUDARICH & I BEFORE GROUPLOVE

WAITING WITH MARC FROM GLASSNOTE RECORDS FOR OBERHOFER TO START

GLAD I HAD AN RV TO SLEEP IN & NOT ONE OF THESE FEMA BUNKS

THE VIEW FROM THE PRODUCTION RV
More KROQ Coachella  coverage here
See everyone for week two in the Desert!