---
Going into RTB NYC .. I was a little concerned about the sound system
The original rig RTB had planned on using for the main stage had to be taken off the island due to a hurricane the week before
Mark (System Tech) & Dave (production manager) at PRG NYC  really kicked ass for us and Rock the bells 2011 NYC  wrapped really smoothly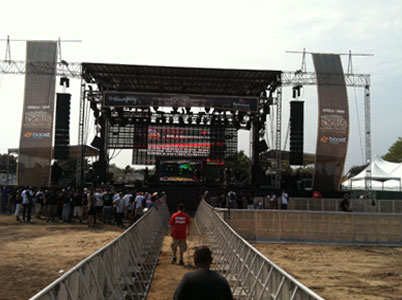 88s in the air
It was nice to see some buddies
Friends give me the strength to work the long hours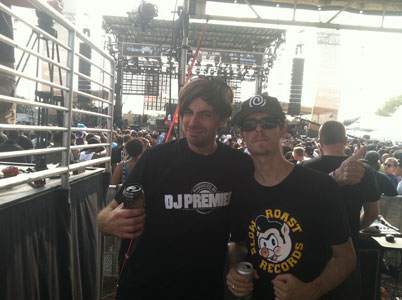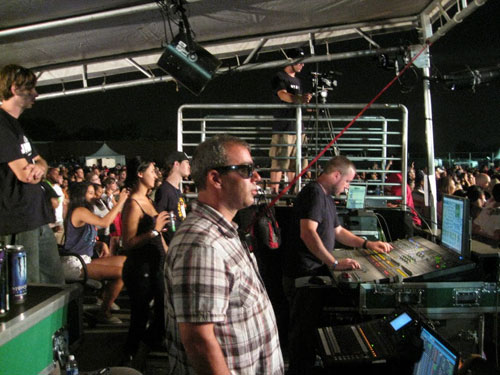 Arms folded. Waiting to brutalize at RTB NYC main stage FOH.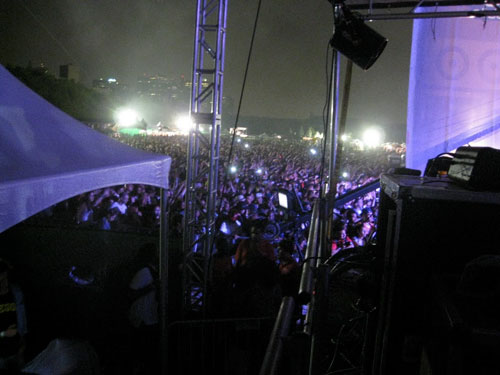 Down stage left pre-Nas
Everyone was tired after a big weekend in the big apple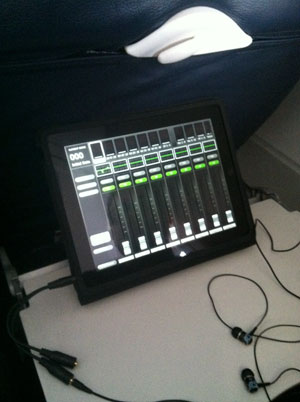 Playing with Manny's new iPad Yamaha M7CL stage mix App killed some time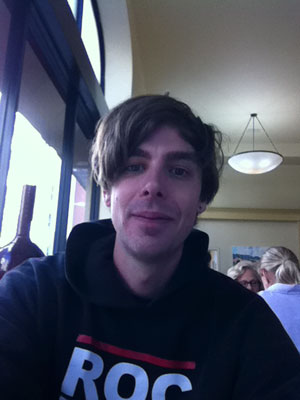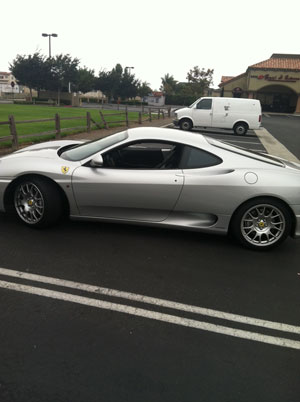 Back home to the OC
---

SF RTB B Stage racks getting pre prepped

Can't leave home with out Antelope OCX (Digi desks need love 2!)

AIRPORT WARRIOR FACE
Man. What a crazy day Rock The Bells SF was
LONG TOO
Lobby call was 1230 am and load in started promptly at 1 am

What is a 1 am call time? Early n awesome or not awesome
Normally, on large events you try to have the rig loaded in the day before,
but some country music group had the arena the day before, so alas load in the day of
whatever
I guess we had to roll with it
the rig went up fast, and sounded great quick … Orlando is a beast of a system tech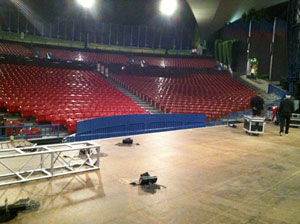 Empty stage SF RTB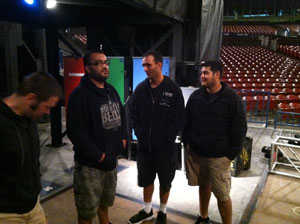 Curtis, Mo n some of the DBS crew

Arrays don't have sounds
Mixers n system techs have sounds
Good n bad
(unless the array is Peavy, QSC, EAW or Chinese crap)

Union pre prepping arrays SF

Dont walk in front of side fills

Remember d n b wedges take nl8 N straight up are loud as fuck, like oh god loud

QUALITY

THE MIGHTY ATLAS RACKS AT FOH MAINSTAGE
After some checking from the Miss Hill crew, suddenly it was morning and
before we knew any better the show was starting

I was excited, because the artist I had to mix went 2nd to last  and not last (on the longest day of the show)
I dont think I would have been as keen on the mix if I would have had to fully use my brain for another 2 hours, after I was done mixing Nas
(for the record, I only had to save after Miss Hill's set .. no mixing for me…I enjoyed that after an almost 24 hour day )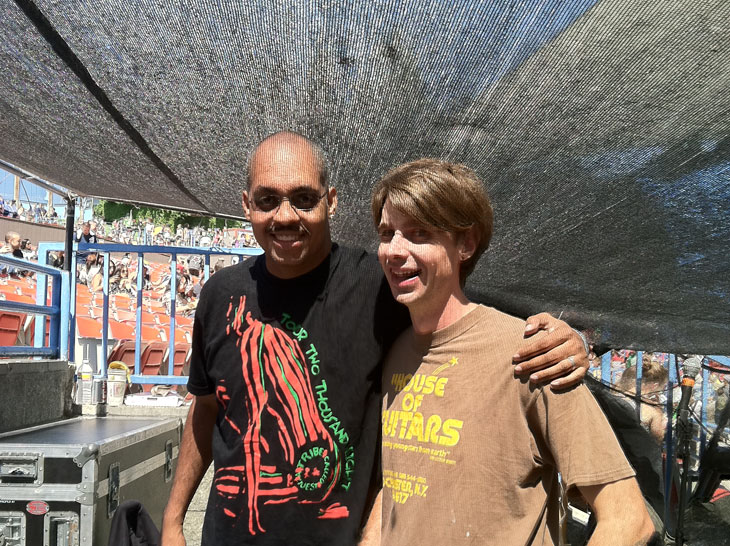 The two tallest FOHs. Under the shortest tent thing.   (Phil Strong FOH for Common)
Shoreline staff and local production people said they had never felt the arena shake like that (with regards to the bass for Nas)  … I mentioned thats how we do.

After RTB SF I got extra pumped for NY
RTB NYC up next
Its on!
---